Cruise to the North Pole
Benefits Twelve Local Charities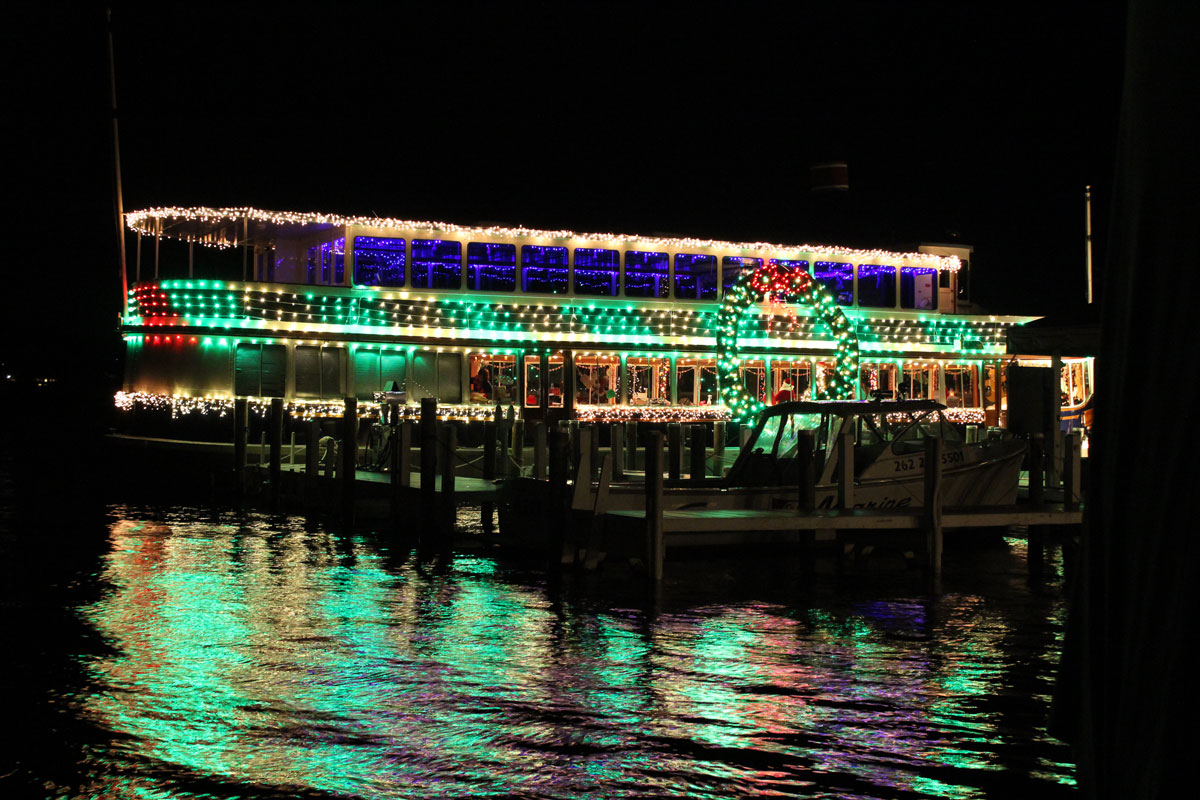 Enjoy a holiday version of the traditional Geneva Lake Tour aboard the Lake Geneva Cruise Line, which supports an amazing cause, "The Twelve Charities of Christmas."
Your magical journey begins at the Tree Festival in the Winter Harbor for Gage Marine. Inside this themed winter wonderland, you'll find twelve sets that have been meticulously created by each of the charities. Beautifully decorated trees are surrounded by gifts and prizes in each of the uniquely themed rooms. You'll find everything from snow mobiles to extravagant vacations.
The sets are reminiscent of the old days on the Wheel of Fortune game show, where contestants had the opportunity to purchase prizes with their winnings. (Who could forget the...