Top Snow Sculptors Compete in Lake Geneva
Winner Advances to International Competition
By Holly Murphy, Age 15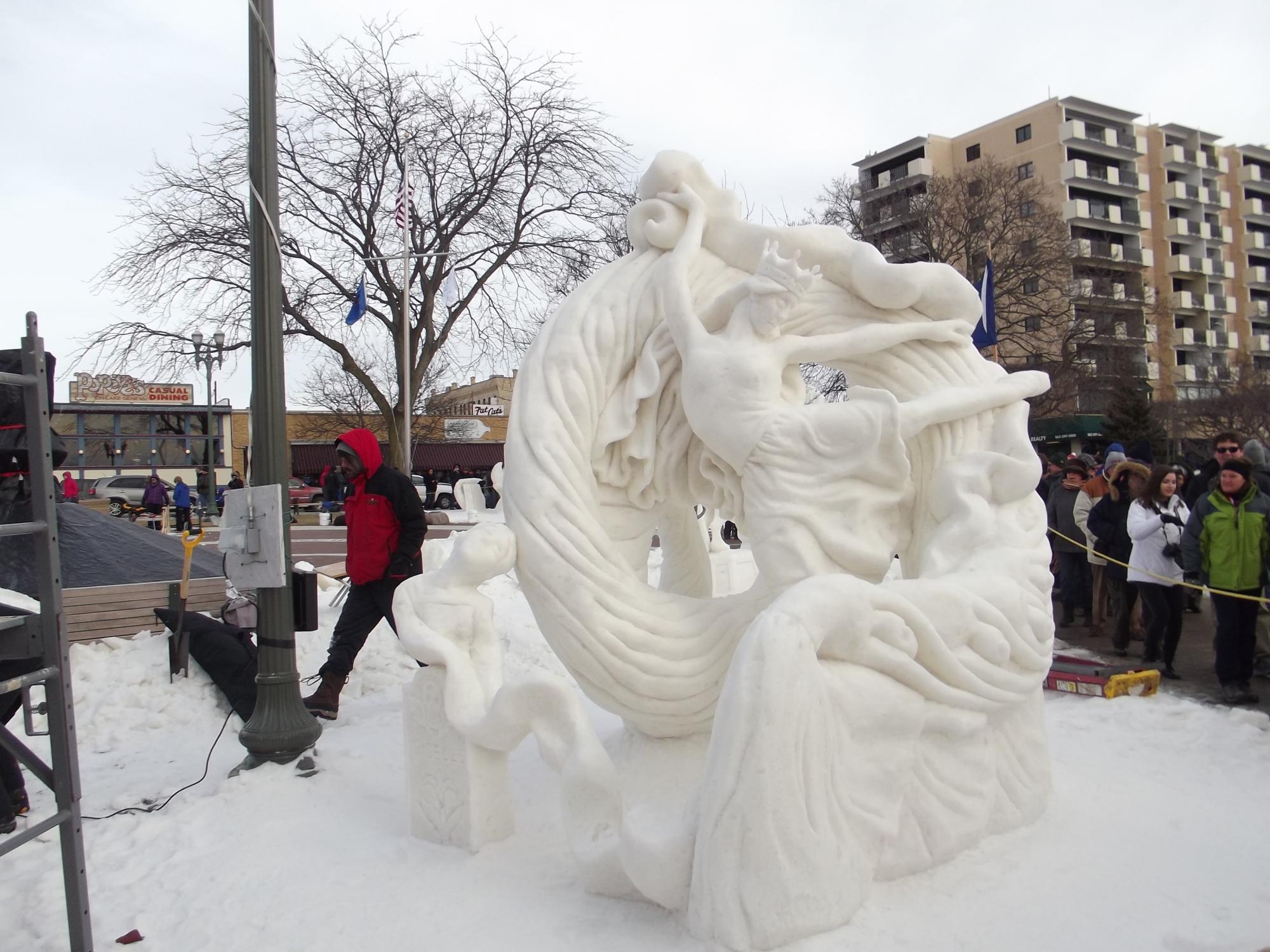 It's that time of year when top snow sculpting teams from around the country come together in Lake Geneva for the U.S. National Snow Sculpting Competition! This year, Alaska, Colorado, Idaho, Illinois, Iowa, Maine, Michigan, Minnesota, Nebraska, New Hampshire, New York, Vermont and Wisconsin will be represented. These teams were invited to this national event based on rankings at state qualifiers around the country.
Teams are made up of three members, who create nine foot sculptures made completely out of snow. They are each provided with a cylinder of packed snow and they can use hand tools to carve it, but nothing with motors.
At 11:00am on Saturday morning the work ends and the teams themselves will vote for their favorite,...