In the News: Tristan Crist Magic Theatre
World-Class Magic Theatre Comes to Lake Geneva
Brings modern take on historic magic
What began as a dream of a six year old Milwaukee boy, has evolved into a state-of-the-art magic theater in downtown Lake Geneva.
Tristan Crist, the owner and namesake of the new Tristan Crist Magic Theatre, was given a magic set by his grandfather in 1989. He worked to perfect the tricks, and began performing in his basement for anyone who would watch. "It was at that point," recalls Crist, "that I knew magic would always be a part of my life." 
With his sights set on becoming a professional magician, Crist decided that he needed a background that went deeper than just an understanding of tricks and illusions. To be a good magican, showmanship was just as important. Having an interest in the arts, Crist began dancing at the Milwaukee Ballet. As a young boy in a class of mostly girls, he was brought in to perform at many of the ballet's productions, including the Nutcracker and Cinderella. Being in the company of professional dancers and performing at that level, helped Crist become more comfortable in the spotlight.
Crist attended college in Stevens Point, earning a degree in Theater Technology and Design. He was able to put himself through school with the money he earned from performing magic at birthday parties. Even at that time, his shows were always highly technical. "I remember bringing a record player to every party, to make sure that I had the music needed for a great show." It was something that was rarely seen by amateur magicians.
Shortly after graduation, Crist signed on to become a magician at the Circus World Museum in the Wisconsin Dells. Over the next 10 years, Crist grew the show from a circus ring to a 400 seat theater. It was here that Crist was able to pull off his biggest illusion yet, making a Circus Wagon appear out of thin air.
During the winter months, Crist and his assistants, Shannon and Nancy, took their show on the road. They toured the country, performing each year at Circus Circus in Las Vegas. Their rigorous schedule helped Crist grow as a performer. 
Last year, Crist made the decision to build his own theater and set his sights on Lake Geneva. While the town has so much to offer, he felt there was one thing missing. Other than having dinner, he wondered what people did in the evenings? He felt that his theater could fill that gap.
He found a location on Main Street, across the street from the Geneva Lake Museum, and it's here that he built a beautiful, 40 seat, world-class magic theater. You'll find red velvet curtains, plush comfortable theater seats and elaborate sound and lighting systems. As you enter the lobby, Crist takes you on a journey through the history of magic with artwork of his idols and the fathers of magic, including Houdini and Blackstone. "Without the foundation they built in the business, we wouldn't have the tricks and illusions we have today." explains Crist. 
Inside the theatre, Crist puts a modern spin on the historic elements of magic. The 75 minute show is exciting and fast paced and is packed not only with magic, but comedy and drama, as well. The intimate setting of the theatre gives Crist an opportunity to connect with his audience, making it a better experience for everyone.
Executing large scale illusions in a small venue, however, can be extremely challenging. Having the audience close to the stage, leaves very little margin for error with the timing of the illusions. Because of this, Crist encourages his audience to "catch me if you can." 
After every show, Crist makes himself available to meet with the audience in the lobby. He is warm and friendly and eager to answer questions. He also has custom Tristan Crist magic kits and magic wands available for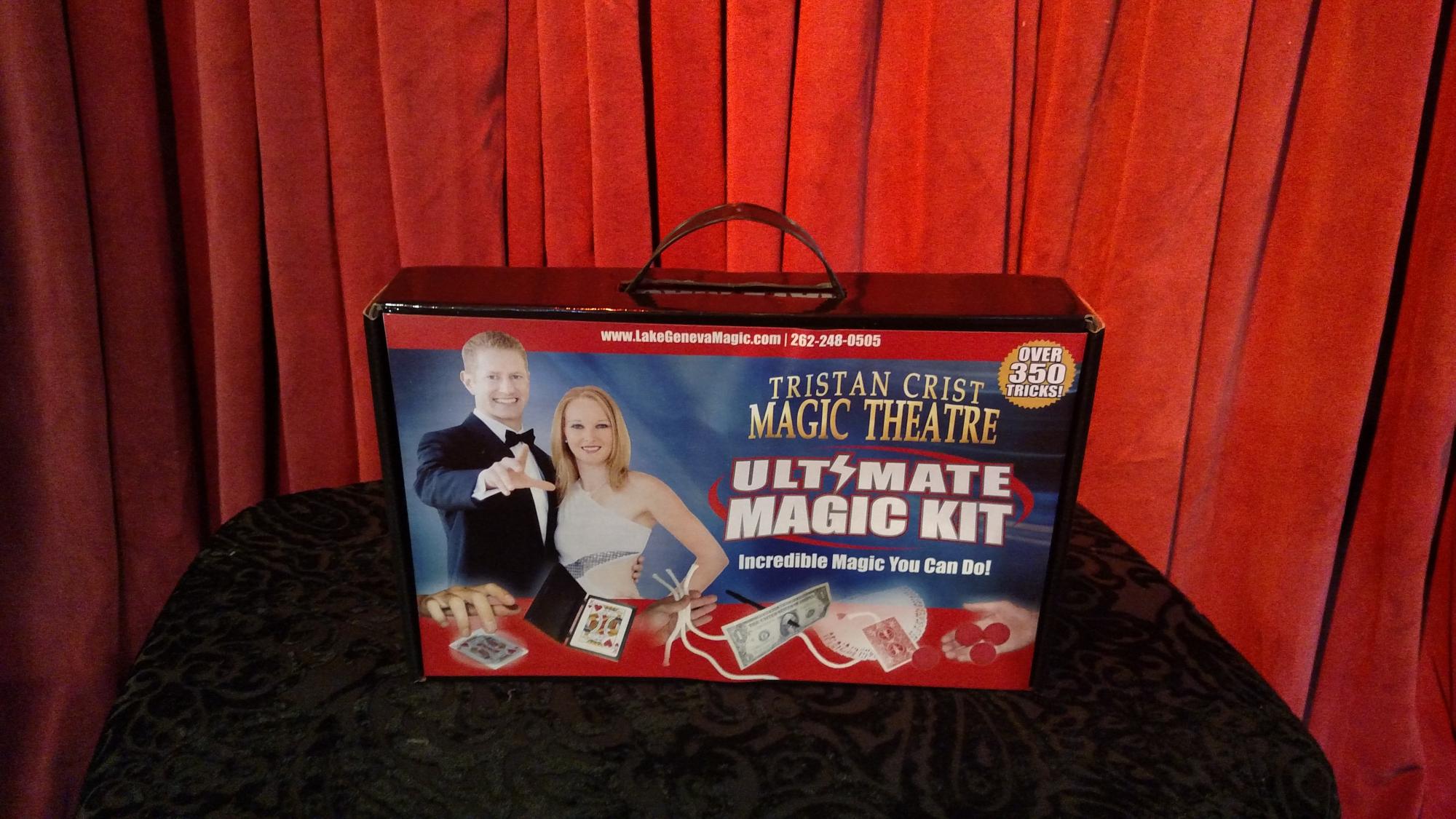 purchase.
Crist's show is constantly evolving and by mixing things up, he hopes the audience will be excited to come back again. He currently has over twenty new tricks in development, including an act that includes a dancing handkerchief that will fly around the theatre.
The show will run several times each day, seven days a week during the summer months and on a limited schedule during the off season. The Tristan Crist Magic Theatre provides an entertaining and thought-provoking experience for adults and kids of all ages.
For more information about the Tristan Crist Magic Theatre, CLICK HERE.