In the News: Santa Cause and Santa Cruise
Cruise to the North Pole
Benefits Twelve Local Charities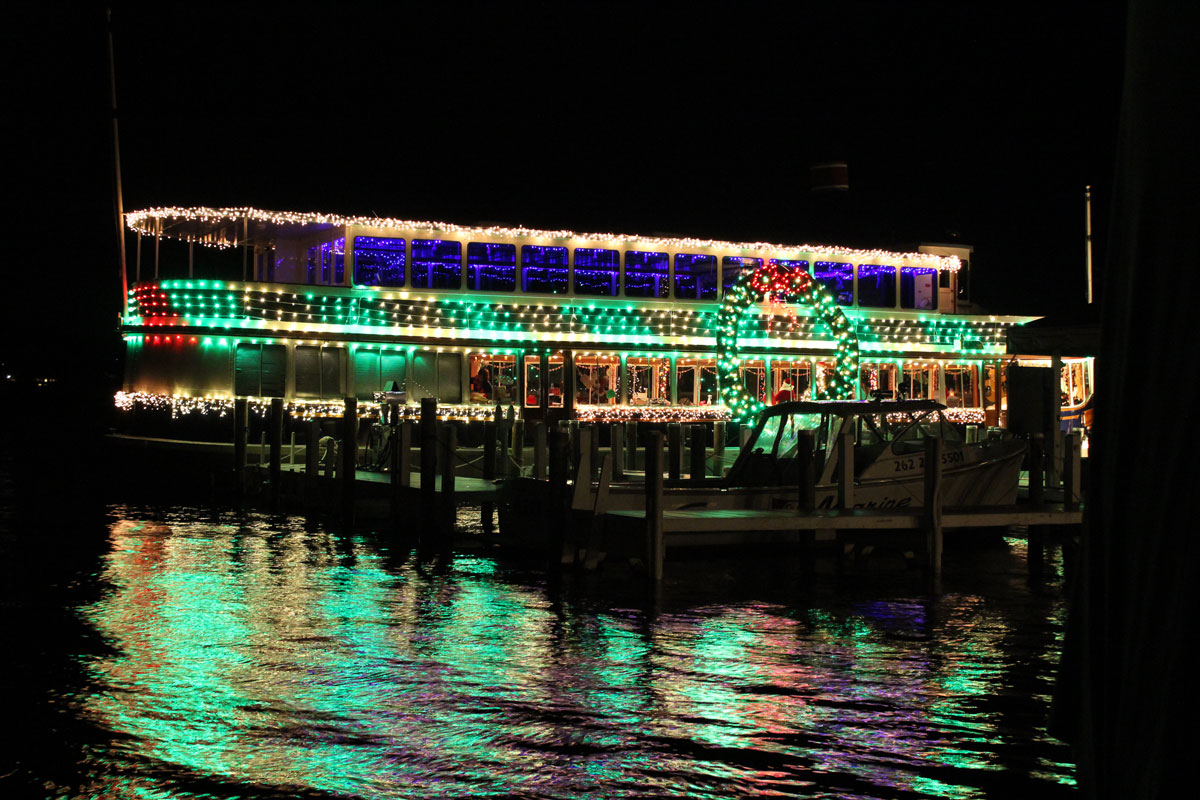 Enjoy a holiday version of the traditional Geneva Lake Tour aboard the Lake Geneva Cruise Line, which supports an amazing cause, "The Twelve Charities of Christmas."
Your magical journey begins at the Tree Festival in the Winter Harbor for Gage Marine. Inside this themed winter wonderland, you'll find twelve sets that have been meticulously created by each of the charities. Beautifully decorated trees are surrounded by gifts and prizes in each of the uniquely themed rooms. You'll find everything from snow mobiles to extravagant vacations.
The sets are reminiscent of the old days on the Wheel of Fortune game show, where contestants had the opportunity to purchase prizes with their winnings. (Who could forget the
Dalmatian for $50?) Raffle tickets can be purchased for $1 each and you can enter to win any of their selected "Twelve Charities of Christmas" raffle prizes. 
It's in this Winter Harbor, where you'll find Santa's Elves hard at work, handing out the tickets for your trip aboard the Santa Cruise on the Grand Belle. Once on board the festive holiday boat, you'll embark on a narrated journey to the "North Pole" in a warm, climate controlled environment. As the boat makes its way along the lake, passengers will ride past shoreline holiday light displays on their way to see the REAL Santa Claus at his North Pole Hideaway.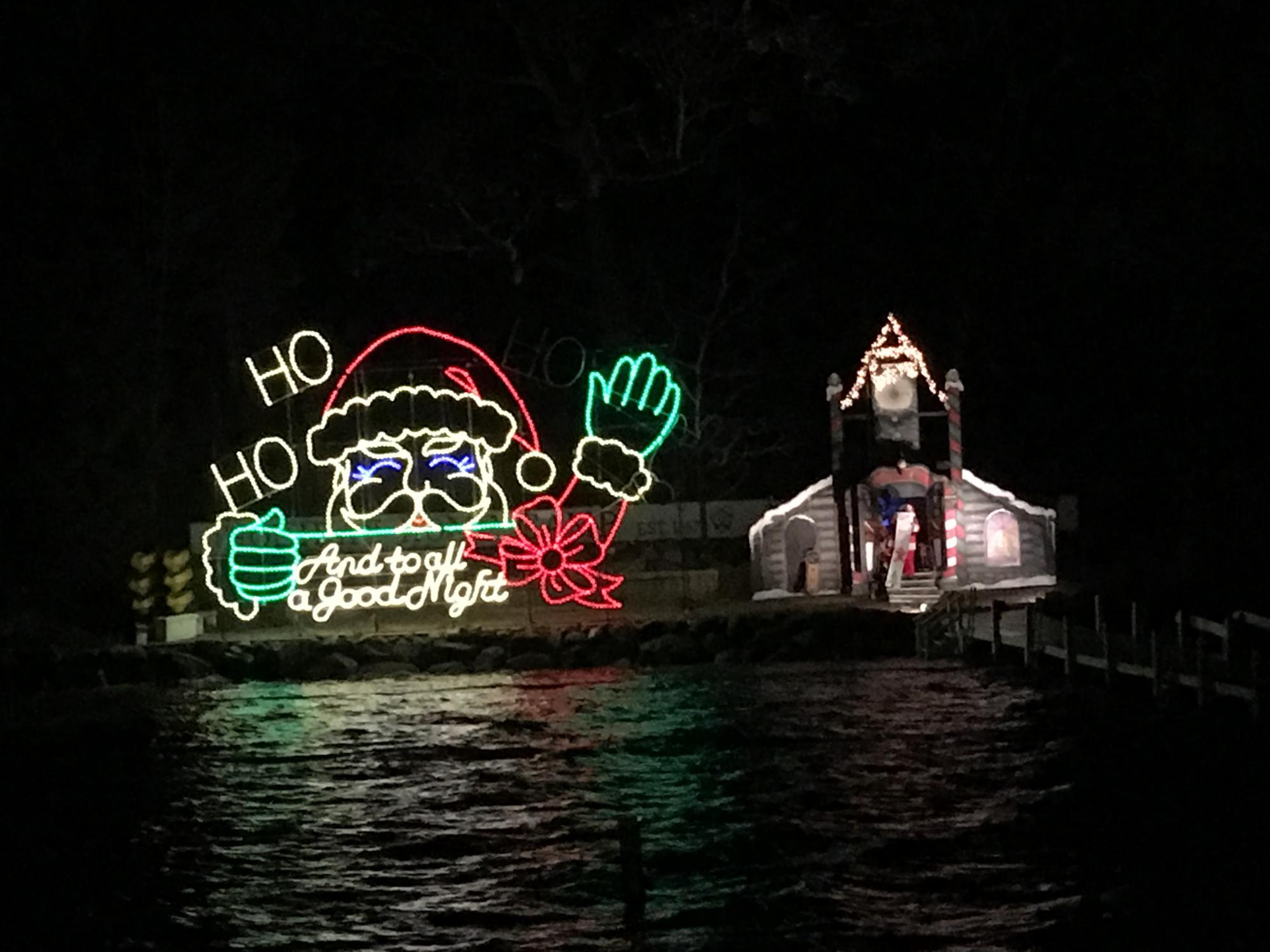 There's a cashbar on the boat that also offers hot cocoa for the kids. This fun and festive experience benefits the Agape House, Dan Green Foundation/ Open Arms Free Clinics, Geneva National Foundation, Inspiration Ministries, Holiday Home Camp, Norman Barr Camp, Otis Green Foundation, Lake Geneva Youth Camp, Walworth County Boys & Girls Club, Walworth County Food Pantry, WCAC/Tree House, and the Water Safety Patrol.
The cruise will be offered everyday from November 24th through December 30th, 2017 begining at 4:30PM.
Click here for more information about the Santa Cause and Santa Cruise as well as details about reservations.
For other fun events happening in the area, click here.