In The News: Golfing in the Lake Geneva Area
Lake Geneva Offers The Best Golf In The Midwest
Courses for All Skill Levels
By: Holly Murphy
Lake Geneva has some of the best golfing in the Midwest. With over 279 holes at 11 clubs/resorts, there's a course to challenge every player. You'll find a wide variety of courses, from an 18 hole par 3 course, with sand traps everywhere, to a 27 hole course as open as a field. These differences make playing at these courses exciting and unpredictable. 
As a golfer for over ten years, I'm fortunate to have all these incredible courses nearby. I've put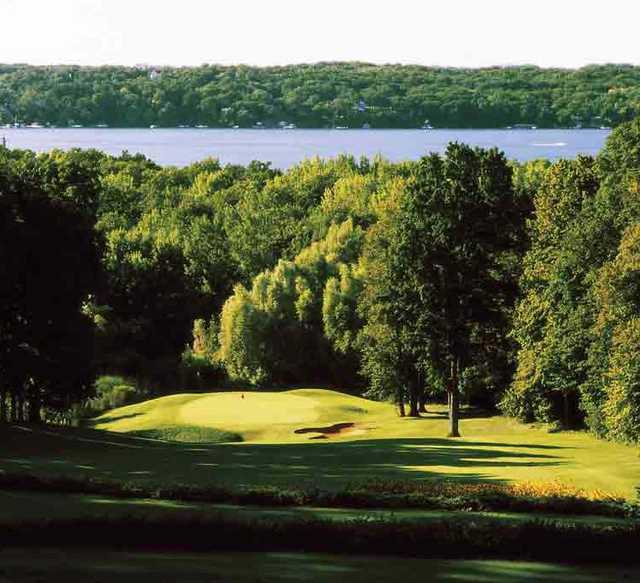 together an overview of the golf opportunities in the Lake Geneva area, to help you plan your golfing adventures.
Abbey Springs: Abbey Springs is a golf course that will challenge golfers at all skill levels. This course has uphill and downhill holes, dog legs, and rough greens. It definitely humbles the player, but I always have a great time playing it. The course is beautiful and overlooks Geneva Lake. I especially love the view from hole 17 because you can see the lake from the tee box, and it is a huge downhill fairway to the green.
Abbey Springs has an amazing junior program. On every level, this is one great course, and I hope you get out and play it very soon.
Alpine Valley: Alpine Valley Golf Course has three beautiful 9 hole courses. They have Sugar Creek, Summit, and Meadows courses. These
 courses have more dog legs on the course than most courses around. It is definitely a challenging course to play, but also very fun. I had to chance to play all three courses, and my favorite is the Meadows. I liked it because of the hard distances, and dog legs for each of the holes. Meadows was the first course I played at Alpine, and I was also very eager to get playing. My favorite hole is hole 8. This is a downhill, dog legging par 5. You have to hit a heck of a drive, and hope to reach the green with your second shot, or leave an exciting chip for GIR.
Bigfoot Country Club: Bigfoot Country Club is a private 190-member golf and tennis club located in Fontana. It's a beautiful and challenging 6,712 yard, par 73 golf course that has been host to many PGA Championship and Qualifying Events. The course is challenging, as you might expect, with a popular favorite hole being number 11.  On this hole, you have to hit a solid drive, followed by an approach shot above the hole to ensure you won't roll off onto the fairway. Leaving your ball above the hole, will also leave for a steep downhill putt.
Bigfoot Country Club is a spectacular club, and I highly suggest getting a membership, and playing there.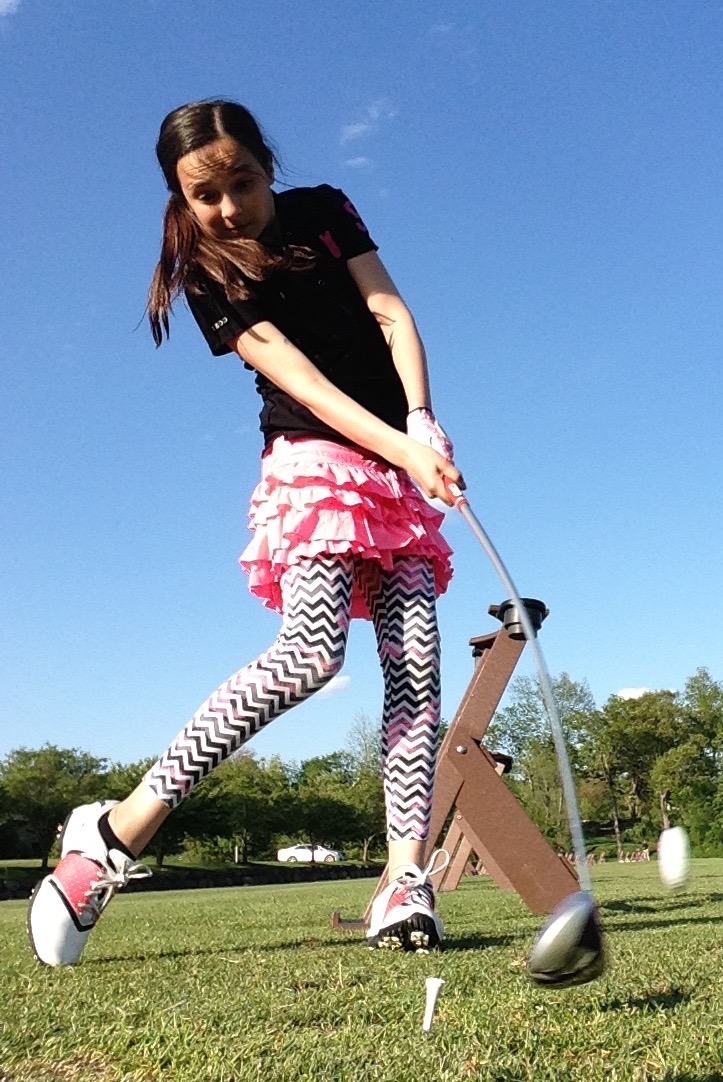 Country Club Estates: Country Club Estates is a nine hole, par 35 course located in Fontana. This course is very challenging and long especially for being only a par 35 course. The yardage is coming in at over 3,000 yards in just 9 holes. This is a good course for family outings, and practice. I suggest bringing a couple balls, and practice your sand game to ensure a good round. Beginners would have a fun time at Country Club estates, while Advanced players may also be challenged. I love all the holes, but I always look forward to playing the par 4, hole 8. You have to hit a good tee shot, avoid the water, and shoot up to the green. Head pro, Wesley Toton, has started a junior program at Country Club Estates and it's becoming very popular. They include milk and donuts after playing golf, so it sounds like a win-win. 
Delbrook Golf Club: Delbrook is one of the oldest golf courses in Wisconsin. It features 27 holes and depending on which two nines you play, the course ranges from 5,956 to 6,328 yards with par at 70. This is a wide open course, that is good for all skill levels. They have a good practice green and range. There are some easy holes that are very open, as well as hard doglegs to make you question if you will save par. They have a great restaurant with amazing food. They offer a junior golf pass for unlimited golf all season. It's one great deal. They also have great junior programs and leagues.
Evergreen Country Club:   The Evergreen Country Club is a 27 hole course located in Elkhorn that provides an affordable golf option in the area. They have three courses: North, East and South Courses. I have had the opportunity to play the North, and South courses, and it was a blast. This course may seem easy at first glance, but I can tell you it was challengeing and unforgiving at times. I really enjoyed it. There are fun doglegs, and holes with bridges to try to carry. 
My Favorite hole was number 3 on the South course. I loved playing this hole because there is a creek running through the fairway, and after you carry that, there is a dog leg left, and then its a tough ride to the green. I also had fun on North hole 1, because it was a great way to start of the day. The East course was added later and it is looks to be even more narrow and challenging. It's great to be able to mix up the three courses for more variety.
Evergreen Country Club is known for their fun special events. They have golf scrambles and outings that are open to the public on a regular basis throughout the summer. They also host a concert series, Music on the Course, with live entertainment at their Pavilion and great food, as well. They offer weekly fish frys and food specials. Evergreen Country Club is a great place to golf and I can't wait to go back again. 
Geneva National Golf Club: The Geneva National Resort is located on the shores of Lake Como in Lake Geneva and has three championship courses, each designed by the
Masters: Arnold Palmer, Gary Player and Lee Trevino. The courses span 1,630 acres and wrap around the north and west end of the lake. The three courses are known to be some of the best in the nation.
The Player Course was  named one of the Top 50 golf courses for women in the U.S. in Golf Digest. The Palmer Course has also been listed in Golfweek and Golf.com's Top 10 lists for Wisconsin. These courses are open to the public, and are beautiful and challenging. My personal favorite course is Player. I love this course, for many reasons, one particular being Hole 5. This is a hole where you have to hit the ball over a huge valley of tall grasses, in order to make it to the fairway. It's incredible!
The junior golf programs at all the courses in the area are good, but I particularly love the Geneva National programs. They have drop in clinics on Friday nights and Saturday mornings. You'll also find summer camps for juniors, as well as Nine and Dines that includes a meal credit at their incredible restaurants.
Grand Geneva: Grand Gene
va Resort and Spa has two 18-hole championship golf courses. The Brute is over 7,000 yards and is one of the most challenging layouts in the Midwest. There are 68 bunkers and huge rolling greens. The course is absolute perfection! The Highlands course was originally designed by Jack Nicklaus and Pete Dye. This Scottish style course with narrow rolling fairways, was transformed in 1996 by Bob Cupp and was recently updated in 2006 by Bob Lohmann, with major renovations completed on holes 9, 12, and 15.
When I went out to play Grand Geneva, I was very excited because of it's reputation of being incredible. Once I climbed into the cart, I realized that it was going to be a great experience. From a yardage monitor and electronic scoring to the complimentary bags with tees, ball markers, and divot repair tools, this cart was amazing. Then I stepped out onto hole 1 on the Brute course, and was instantly excited to start my round. This course is a more traditional PGA style layout with long, wide fairways and it surrounds a small lake. It was one of the most challenging courses I played, and tons of fun.  Grand Geneva's junior golf program is also very good. Kyle Kunash is the head pro and a great coach. This is an A++ resort! 
Hawk's View Golf Club:  Hawks View features 2 courses: Como Crossings is a par 72, 7,074 yard layout that is located on the site of former ski hill Mt. Fuji, and Barn Hollow, is an 18 hole par three course. Como Crossings is a 5 star rated course and features a 15 foot waterfall on the fourteenth hole, and a covered bridge on the tenth hole.
My favorite hole is Hole 3, which is a challenging par 3 that requires a long drive over a valley of tall grass. (I guess I have something with hitting over grassy valleys.) Hole 10 is another great hole. This par 5, requires you carry over more tall grass in order to hit the fairway, unless you play from the red tees. From there, you have to eventually hit over a water, cross a bridge, and then try to save par. It's a crazy hole on a very tough course.
Barn Hollow is an 18 hole, 2708
yard, Par 3 course that is designed to offer families, kids, and beginning golfers an enjoyable golf experience. It's will still offer low handicappers an opportunity to sharpen their short games. There are several longer holes with yardage over 160 yards, making it more tough to par. The course is built like the Como Crossings layout, with bent grass fairways, multiple tees and water coming into play on 7 holes. Barn Hollow can be walked in about 2 1/2 hours, or you can also rent an electric cart.
Hawks View's restaurant is amazing as well, so after your round, be sure to stop inside.  Also, look for their Night Golf on the last Friday of each summer month. It's your chance to play Barn Hollow with glow-in-the-dark balls and pins.
Lake Geneva Country Club: Lake Geneva Country Club is a country club located on the shores of Geneva Lake, and was founded in 1895. It's a private course that looks amazing, but I haven't had the opportunity to play it yet.
Majestic Oaks: Majestic Oaks is an 18 hole 6,201 yard, par 70 golf course at Lake Lawn Resort. This course is a good course for beginners as well as pros. There are many oak trees on this course giving you less room for error. It was designed by the same course architect of Kemper Lakes. This course is located on Lake Delavan and has great views. Some holes can be intimidating right from the tee box but I love this entire course. 
Indoor Simulators:
On rainy days and in the winter, you have several options for keeping up with your game. Murison Sports Medicine in Williams Bay has two indoor simulators and runs an indoor winter league, too. Hawk's View has a pop-up simulator during the winter months in their pro shop and Geneva National has a facility too. There's no reason to stop swinging in the winter now!
The Walworth County Visitors Bureau has clustered many of the local courses together and formed the The Lake Geneva Area Golf Trail.  This trail consists of nine of the courses mentioned in this article, including Alpine Valley Resort, Country Club Estates Golf Club, Delbrook Golf Club, Evergreen Country Club, Geneva National Resort, Grand Geneva Resort, Hawk's View Golf Club, Lake Lawn Resort, as well as the Whitewater Country Club. It helps you identify the local courses, making it easier to navigate your way through all of them. Golf Trail Passports are available for purchase for $149 from the Walworth County Visitors Bureau and includes complimentary greens fees at all nine golf courses for both spring and fall, for a total of 20 rounds of golf. You'll also receive buy one, get one free deals at the courses during the summer as well as discounts at the clubhouses and other local businesses. It's a total value of over $2,000 and a fun way to make your way around all the courses.
Golfing in the Lake Geneva area is the best!  Weather you are just discovering golf or perfecting your game, we have courses for all skill levels and ages. Grab your clubs and hit the links today!